People are now more concerned about the environment's health as climate change and improper waste disposal already affect human health. Nowadays, we often experience high humidity, uncomfortable weather, and extreme results from natural disasters. Everyone should be wary about how they dispose of trash, especially those that generate massive amounts daily.
The good thing is waste disposal companies can take care of the waste disposal problem. But apart from disposing of the trash they collect, there are many more processes a waste disposal company does.
A solution for this is using waste management software. This system covers these processes–from scheduling to invoicing. With this, a waste disposal company can seamlessly do all the functions, including a timely collection of payments to bringing the collected trash to proper facilities.
The Role of Waste Management Software in Sustainability
Waste Reduction
Waste management software help reduce the need for paper for documents. Since the system stores all data, everyone from the company does not need to print out forms, invoices, and other documents.
It also summarizes the data related to waste, including generation, collection, and logistics. Because of this, waste disposal companies can analyze if areas need improvement or reduce items in any trash category. The waste management software notifies companies when they have reached the limit of trash collected.
Recycling and Waste Processing
The system can automate scheduling related to waste disposal. Once the data is in the software, it classifies which items should go to recycling facilities or other options available for reuse. It develops workflows for different types of trash and schedules waste collection and disposal.
The software creates reports and identifies the recycling rate of a company. With this, it will be easy for waste management companies to determine if they comply with specific regulations.
I Need a FREE Website Audit!
Get a FREE, No strings-attached Site audit
Environmental Impact and Resource Management
Like other businesses, a waste management company should monitor its inventory. The software makes it easy. Unlike a manual stock list, it can automate the latest count of supplies to make the company's operation seamless.
Companies may also monitor how their processes affect the environment. The availability of tools can help evaluate the company's performance in reducing the carbon footprint or how they help in reducing pollution.
Additionally, employees may run through the modules available in the software for added knowledge regarding the environmental impact of different types of trash and disposal processes.
Features and Benefits of Free Waste Management Service
Waste Tracking and Reporting
When a waste management company collects waste from a client, the system sorts out its details. It monitors how much trash they transport to landfills or recycling facilities, which can help update the processes in the future.
Optimized Waste Collection Routes
Since one of its features is effective scheduling, the waste management company can efficiently plan its logistics. The back office can quickly identify whether a client has already blocked a pick-up schedule. It minimizes confusion and makes assigning tasks to employees efficient.
Improved Waste Management Strategies
Waste management software provides almost every process in a waste management company. It can make things easier for all employees, especially those in the back office. Sending documents to different departments consumes a lot of time. But with the software, everyone can access them.
Those who work in the field may access the software through a mobile device. Because of this, an employee who is out working with clients can access every piece of information in real-time. This efficiency reduces the time and effort going back and forth between the office and facilities.
Cost-Effectiveness
With the software, a company may save on fuel costs and manual processes. It is an opportunity for a company to earn profits rather than spend more on expenses.
Additionally, they can use the scheduling feature in equipment maintenance. Every company conditions its equipment to work by performing maintenance on time. It increases equipment life and reduces the cost of repairs and replacement.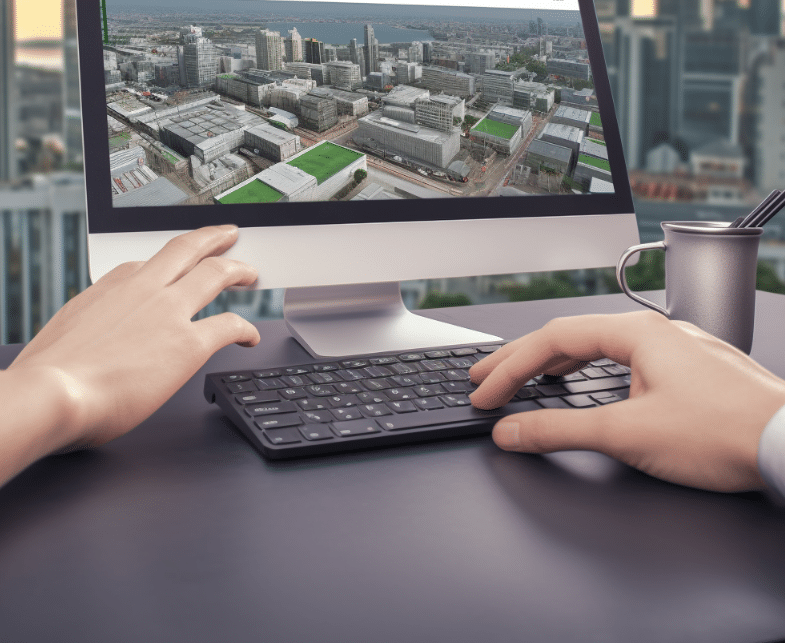 Compliance With Waste Management Regulations
Because it generates reports, employees from higher management can check every work done at every level. They can check whether the back office has submitted timely reports for deadlines or if the waste segregation department has accomplished its tasks properly.
These reports can help with monitoring, which provides ease in complying with regulatory conditions and safety standards.
Comparing Top Free Waste Management Software Options
Sequoia Waste Solutions
Sequoia Waste Solutions offers a free software version to organizations, including small businesses, freelance waste collectors, and the government. It supports different platforms and mobile phones, which is helpful for workers in the field.
Its services include waste planning, container monitoring, and sustainability reporting. All employees can collaborate on different tasks for efficient operations.
SafetyCulture
SafetyCulture offers a free version with up to 10 employee accounts. It's available on Android and iOS devices, so employees can update their tasks and reports anywhere. The software offers real-time updates to the team so that they can take immediate actions needed for compliance.
It follows both local and international safety standards regarding waste management. The management team can easily monitor if they follow safe waste management processes. It also provides a checklist to ensure the company follows all the steps, from collecting waste to sending invoices to the clients.
Energy Star Portfolio Manager
The US Environmental Protection Agency developed this software for business owners to manage waste efficiently. Additionally, it also covers water and energy monitoring. The software is free to use and available for use on the web.
It provides tools to monitor GHG emissions and sets a standard to help companies prioritize efficiency measures. Because the government develops it, users can access the software without compromising their data.
Dumpster Market
Dumpster Market offers a free version of waste management software that allows clients of the dumpster company to book on the website or mobile app. Dumpster rental companies can take advantage of the features of this software, especially work order management, waste disposal, and scheduling.
The software offers unlimited service zones in any state and covers all types of waste. Companies may customize their pricing, including tipping and driving times per mile.
WasteBits
Service providers like hauling companies and dumpster rentals can use Wastebits. It is a waste management software that specializes in both hazardous and non-hazardous waste. With Wastebits, companies may use its waste management, compliance management, and work order management features.
It allows waste management companies to comply with EPA standards by providing different tools within the software.
Real-World Use Cases and Testimonials
Waste Management, Inc. is one of the biggest environmental companies operating in North America. It uses its waste management software called WM. With WM, clients can view its service areas, book a schedule, and pay their bills within the website. It also provides learning resources about waste management for different industries.
International manufacturing companies like Procter & Gamble and 3M also use their waste management software. These companies are one of the biggest waste generators because of their products. With waste management software, they can monitor the amount of waste they produce, whether recyclable, hazardous, or non-hazardous. Knowing these data, they comply with environmental regulations and practice recycling processes.
Choosing The Right Free Waste Management Software
Specific Waste Management Needs
Every waste management software provides different features and services. They provide other plans depending on what you need for your waste management company. Your priority is waste disposal reporting and compliance management. It will ensure you monitor your waste disposal processes and follow environmental regulations.
Size of The Organization
If you own a start-up company, you can use free versions, which include work order management, scheduling, and waste disposal. If you are already an emerging company covering many areas, you can use software that provides logistics tracking, customer accounts, inventory management, and billing and invoicing services.
Available Resources
The available resources are also an essential factor in choosing your software. It allows you to stay updated on different waste management practices. At the same time, it also educates you on various factors that can affect your waste management company.
It would be best to choose software that offers access to disposal guidelines and documentation templates to reduce errors and avoid violating environmental regulations.
Implementation and Integration of Free Waste Management Software
When you decide to use waste management software, they will use your company details for a more personalized interface.
You can start creating a schedule for your drivers, including the pick-up location or facility to which they should bring the trash. If you have existing data, plan your migration from manual processes to software use.
Educating all members using the software and aligning them with your existing workflow is also essential for a seamless operation. It would help if you also familiarized them with document templates, user interfaces, and generating reports since these will be the core functions of your software.
Ensure to conduct pilot testing to ensure all users understand their roles. This process will also identify issues and concerns you can address before the full implementation.
I want a FREE website audit!
Conclusion
If you own a waste management company, it is vital to ensure that you do all the processes correctly. However, it can be challenging if you handle different departments. You can consume a lot of time in sending documents. You also cannot avoid human errors when entering data in your manual system.
With the help of waste management software, all employees can access real-time updates, which is essential in keeping your operations streamlined. You can monitor all the processes and ensure that they are correct. It is also easy to generate reports if you need them for compliance.