Do you need more eyeballs for your dumpster rental business? It's not your fault. 90% of business owners initially make this mistake. You guessed it right! We're talking about making a brand and standing out in the competition. Wondering how? With an eye-catchy logo!
A well-designed logo instantly establishes trust and credibility with potential customers. It may create emotional connections with customers by evoking positive emotions. For example, a logo for an environmentally-friendly business might use green to express feelings of nature and sustainability. This blog will discuss the dumpster logo design process from A – Z.
Why Do You Need a Logo for Your Dumpster Rental Business?
A logo is a visual representation of your company, and logos are the single most crucial component of branding.
50% of consumers claim they are more likely to purchase or choose a service from a company whose emblem they are familiar with, while 75% of consumers claim they can identify a brand just by looking at its logo.
A logo aids in differentiating a business from rivals, communicating important information about the brand, and increasing brand awareness.
Using a logo in a dumpster rental business can make a strong emotional connection with its audience, increase credibility and trust, and visually communicate the services it provides and the industry to which it belongs.
Elements of a Good Logo Design
There are several steps to creating a logo. And also make it more relevant and connect the people with your brand. But some major elements are so significant that they should be described elaborately. They are:
Simplicity
Too often, people get caught up believing that a logo must be detailed and intricate to make an impact. However, the most successful logos are unpretentious yet effective – look at Nike, Apple, or Target! Their symbols have remained straightforward throughout their respective histories of success. Simple designs are effective because they are more recognizable and adaptable.
Most people will only glance at your logo and notice a few subtle features. So be careful not to attempt to add too many components to your logo. So before designing your dumpster rental service company logo, remember that point. A simple logo will work very fine.
Relevance
Your logo should have a direct connection to your business and industry. For example, if you own a dumpster company, it doesn't mean there needs to be an actual dumpster in the logo; however, customers must understand how your logo is linked to your company when they look at it.
If you decide to have a symbol or icon as part of the logo, then make sure that it reflects something about your organization's history or ethos – just like Mcdonald's does with their iconic golden arches!
Memorability
Your logo should be both straightforward and visually attractive. The key to a successful logo lies in one unique element that will make it memorable—a feature that someone can easily recall after seeing the design only once. Test your customers' ability to remember your brand's symbol by asking them to describe it; if they struggle, you probably need an upgrade!
Timelessness
A logo should be timeless, not trendy. It should capture the essence of your brand today while avoiding fleeting trends that will soon fade. Look to companies with promising logos — they reflect brands that stand the test of time, not fads.
A logo is not a fashion accessory but a symbol of your identity and vision. Choose one that will serve you well for years to come, not just this season. Established brands like Twinings Tea and McDonald's recognize the power of iconic logos. Twinings have featured the same logo for over a century, cementing its place as a timeless staple.
McDonald's golden arches are a globally recognized symbol. However, the company has modernized the logo's details to keep it contemporary while retaining the essential elements that have been part of the brand's visual identity for decades. These companies understand that memorable logos build familiarity and trust, which drives business success.
Factors to Consider in Designing a Logo for Dumpster Rental
Colors and Their Meanings
Here we can see a good example of the proper use of color, which represents the meaning and purpose of the company. The trash word represents the waste disposal purpose of the company. And the green color code represents the organic or environment-friendly motive of the company.
Here is another example of a proper color combination and the proper meaning of what they are up to. The trash can symbolizes that they recycle their waste. The gloves and masks mean they follow proper safety guidelines while working. This gives us a better representation of how color and its meaning are vital in a logo.
Typography
The choice of typography contains as much meaning as color in branding. Font categories each provide distinct impressions, and together they portray the essence of a brand. Selecting fonts that align with a company's values and voice establishes an implicit connection with customers, shaping their experience and perception as powerfully as any visual element. In this way, typography, like color, is a conduit for communicating the personality and promise of a brand.
For example, we can take this logo. Look at this typography, which is simple and just tells me a simple story. A green garbage truck and the color of the fonts make it clear that it does recycle and collect dump.
Symbolism
Logos are essential for any brand, as they are a memorable symbol of the entire identity. It is thus important that logos use symbolism in their design, allowing them to quickly and effectively convey elements of your brand message to your consumers. This may include shapes, colors, icons, or even more creative alternatives such as illustrations or hand-drawn images – it all depends on what works best with the intended audience!
Here we can see that this logo symbolizes its main purpose. The design, color, and typography all combined represent a complete, easy-to-understand story.
Company name and tagline
Logo design is a great way to establish an identity for your brand, but having the perfect tagline can help leave a lasting impression on audiences. An effective tagline helps grab attention and spark curiosity about the company, paired with an exceptional logo, which makes for unbeatable brand recognition. The perfect tagline will create a positive impression on the consumer.
Take this photo, for example. One with just the company name. And another one with the tagline. The logo looks stronger and more promising with the tagline.
Examples of Effective Dumpster Rental Logos
Now we will observe some of the prominent dumpster rental company's logos. And analyze why they are so good.
2 Lake dumpster service LLC
2 Lake dumpster service LLC. This dumpster rental company offers driveway-safe dumpsters for every project.
Let's look at the logo of the two-lake dumpster rental. In their logo, they have mentioned their company name 2LD which elaborately means 2 Lake Dumpster.
And by the word lake, they show the water wave in their logo. That makes a clean image for the company and its mission.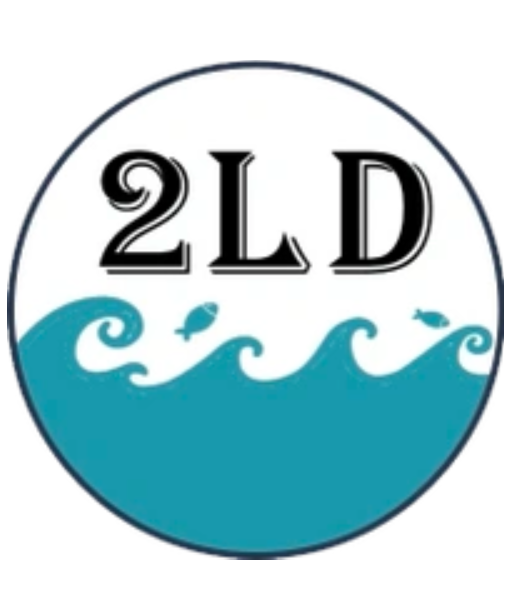 G.I.HAUL Dumpster Rentals
Now we are looking at an ideal logo of a dumpster rental company. This company's name is G.I.HAUL Dumpster Rentals. The logo is bold. It's simple.
The typography is bold and straight. It represents professionalism and punctuality. And the star in between means that their service will be top-notch. And the green color scheme represents they are eco-friendly too. And their tagline is The Most Trusted, Veteran-Owned Junk Removal Company in Beaver and Butler Counties.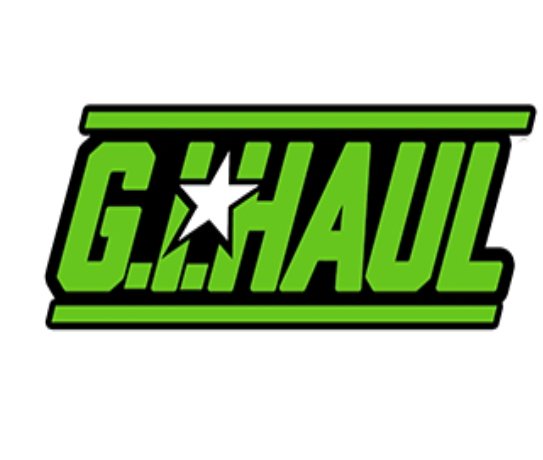 What Makes Their Logo More effective?
From the above discussion, we have seen some logos of different dumpster rental services. Their logo could be more extraordinary. But their simplicity is the main strong factor of their logo. Their logo can send the exact message to the consumer they want to give. And at a glance, any person will understand what the company is for.
Every person has an image of everything in their mind. If any company fails to connect with that image, the message it wants to give to its targeted customer will be fine. Making it clean and simple will help people understand the company's mission. Those strong factors helped them to stand out from the competition.
The Design Process for Creating a Dumpster Rental Logo
Now it's time to create your logo for your dumpster rental service. But there are some steps. Let's go one by one.
Research and Brainstorming
In this first phase, we aim to gain a thorough understanding of the client's sector to guarantee that any solutions we develop later are effective for them. We need to know what will work and be appropriate, not forgetting how the company can stand out amongst its competitors.
Gaining an appreciation from the customer's viewpoint is key to achieving this awareness; consequently, examining industry trends and competitors' close-ups while standing in their shoes should be an integral part of every logo design process.
Sketching and Drafting
With a purpose and some keywords to guide you, it is time to get creative. Grab your pencil and paper and begin drawing every idea that comes into your head. Let each concept develop independently of the others, even if the first few are not what you had in mind; just keep perfecting them with inspiration from earlier designs. When sketching, consider elements such as shape or name for your brand – or both! Don't complicate the form. In excellent shape if you can sketch the most symbolic elements in seven seconds or less. Using generic symbols like a globe, star, or other readily recognized icons from other locations and popular clip art should be strictly avoided.
Refining and Iterating
Well done! You're closer than ever to having the logo of your dreams. So now that you have chosen a sketch, it's time to refine it and make sure it tells the story you envisioned in
Step 01: To start refining, look at all the terms you identified earlier.
Step 02: which ones still need to be captured by this sketch? Utilize those words as guidelines for further developing your design while incorporating traits from other sketches that should have been cut earlier.
Finalizing the Design
After completing the process, your dumpster rental logo is ready to be finalized. Let's digitalize the logo. Try using illustrator, or you can use Canva, +99 design-like websites for convenience. And then approved version of the logo is presented in multiple formats (EPS, JPEG, TIFF) for various media platforms. Alternate colors are available such as full color, monochrome, and black and white, if needed.
You can also offer a simplified version if you require smaller images or logos. Finally, by delivering these files to the client, they can implement their logo into advertising products and corporate documents that will form an integral part of their company's branding identity.
Tips for Creating a Successful Dumpster Rental Logo
Here are some tips for creating a prosperous dumpster rental logo.
Know The Brand
Before you begin designing your dumpster rental logo, it is essential to have an understanding of the brand. Remember that this logo must be seen by a specific audience; those who are part of its target market and customers.
To ensure success, write down everything related to your business, brand, and target market – from the core ideology behind the company to what it can offer for the future. With these insights in mind, you'll create something that resonates with viewers superficially and more profoundly as you design your logo.
Make It Simple
When creating a logo for your company, keep it as simple as possible. Because professional logo designers and graphic artists always emphasize the importance of simplicity when crafting any logo.
A simple design should utilize up to two colors, fonts, or other elements to make an impactful statement that viewers can understand at first glance. You can use a simple name with typography, color, and an appropriate tagline. That will create the best positive impact on your consumer.
Focus on the Core Values of Dumpster Rental
Having a logo that accurately reflects the essence of your business is crucial. The hues and pictures used in it should be relative to the industry you are operating in and the goods or services you offer.
When your logo sticks to these fundamentals, it will generate an individualistic brand image for your venture among rival firms. What are the core values of a dumpster rental service? Honest, ethical, responsive, professional, and diligent. You must focus on those words and represent them in your color font and design choices.
Use Appropriate Colors and Typography
Colors are critical to communicating your brand's message. For instance, red is ideal for a logo that conveys boldness and passion. Red logos tend to attract younger customers due to their vibrant energy.
On the other hand, green represents sustainability and peace- which explains why most dumpster rental companies use green color in their site when targeting audience engagement. If you're looking to establish an effective social presence online? Remember to incorporate shades of green into your platform's design! Or you can use the yellow and black combination to create a strong presence.
Many designers need to pay more attention to selecting an appropriate typeface. However, you must understand that these selections can communicate a brand's personality. For instance, designing a logo for a dumpster rental company would utilize a bold font to evoke feelings of friendliness and appeal to the audience. Therefore emphasizing the message: this is a service-centric business.
Make it Memorable and Timeless.
You have already considered most design elements, but ensuring that your dumpster rental service logo is memorable is essential. Will people remember your company immediately simply by seeing the logo? Does this design stand out and remain in their minds? Consider these questions when assessing if your logo effectively reflects what you want for success. Brand logos are intended to be memorable, and the Apple logo with a bite and Twitter's iconic bird come readily to mind.
To make your dumpster rental logo stand out, consider adding fun or quirky elements to which people can connect. You might even find the perfect design using an online logo generator tool! With creativity on your side, there is no telling how far you can go in forging a strong visual identity for yourself!
Wrapping Up
A good dumpster rental logo will create a brand image in the customer's mind, which will help you to stand out from the competition. The action and the process will generate trust in people's minds. You can easily send a message to your targeted audience. You can convert them easily.
The emotional connection between you and your customer will strengthen, making you more extensive in this area. So it's essential to create and improve a suitable dumpster rental logo for your company. And it should be simple, easily understandable, have a good font and color choice, and have proper knowledge of the dumpster rental industry; use your creative mind or take some inspiration from the competition. Or you can easily hire a professional designer from Fiverr, Freelancer, 99Design, or Upwork.
Besides, you can do it independently with Canva, Adobe Illustrator, etc. So this is it. This is a complete guide on creating a proper logo for your dumpster rental company and why it's so important. Let's begin now! And make a fantastic logo for your company that will stand out from the crowd.