Now that most businesses have an online presence, you probably heard about SEO and how it helps firms generate new leads. SEO is the most cost-effective way of reaching a larger audience through advertising. The more people become aware of your website, the higher your chances of getting new customers.
Aside from attracting new leads, it also makes your website an authoritative figure in the industry. Because of this, you can deepen your relationship with your loyal clients.
However, SEO is more than just putting your website on top of SERPs. SOE also involves monitoring analytics and reporting. These are the tools you can use to track the improvement of your website traffic once you have optimized your website.
The Power of SEO Analytics
You may use SEO analytics on any website, whether it is a personal blog or for a local business. Analyzing the results of your SEO efforts will help you decide which areas need improvement in optimization.
SEO analytic tools can provide you with which pages are most visited by people on your website and help you know more about these people. Using analytics can also help you track the progress of your competition. If your competitors do well, you can revisit your content and review your digital marketing strategies.
To know if your website is performing, you should track almost everything on your website. You must monitor KPIs–your optimization scores, keyword rankings, organic traffic, click-through rate, page load time, and exit pages.
One of the most recommended analytic tools is Google Analytics. This tool collects data from your website, including your content pages. Google Analytics collects information on how your website visitors interact with your webpage. It tells how many of them had visited your content before buying anything from your website. If you convert a regular website visitor to someone who buys from your website, you can tell that your SEO practices are effective.
Decoding SEO Reporting
If SEO analytics is the process, SEO reporting shows the overview of the results and the key metrics. It also recommends SEO practices where you need to improve at. The report helps you understand which content types are attractive to most of your audience. The results of the SEO analytics are usually represented in graphs, so it is easy to understand.
It also provides rankings of the keywords you use in your content. You can decide if you need to revise your content or simply remove them if this content is not appealing to your audience.
Another valuable tool in SEO is the Google Search Console. Unlike SEO Reporting and Google Analytics, Google Search Console tells you what to do to optimize which pages of your website need work.
This tool focuses mainly on the technical side of your website and detects errors that can hinder your website visitor from going through your content. Because you are notified whenever it detects possible errors, you can fix them immediately. Search Console is usually used by SEO specialists, site administrators, and web developers.
Mastering Key Performance Indicators
SEO specialists or marketers use key performance indicators or KPIs to identify if the website has performed well with its current SEO efforts. These KPIs are monitored monthly to track which areas lack optimization.
Increasing website traffic indicates that your SEO efforts are working. You may only need to work on those with a low organic traffic count.
The following are the general KPIs a business may monitor:
Nothing to lose, no strings attached!
Customer Lifetime Value: The CLV identifies which SEO activities earn from a single customer.
Conversions: Conversions refer to the website visitors that take action on the website. It can be in the form of subscriptions or sales.
Return on Investment: As to what it is called ROI refers to the amount you take back in from investment in SEO practices. It may come negatively initially, but your SEO practices work once the results are positive.
Visibility: Visibility is essential when measuring your SEO efforts' effectiveness. It can be tracked using a tool to determine if your content reaches more audiences.
User Engagement: User engagement involves how a website visitor interacts with the content on your website. It may talk about how much time they are spending on your website, bounce rate, or how much content they open when they are on your website.
The Art of SEO Strategy
Two of the most effective SEO strategies are on-page SEO and off-page SEO. Though the goal of both strategies is to optimize content and drive traffic to the website, their processes are different from one another. On-page SEO is optimizing the website itself, while off-page SEO is about spreading your website presence with the help of other websites.
On-page SEO ensures that search engines can index your website. This technique focuses on the user experience to keep them engaged in your website. It concerns page loading time, mobile adaptability, meta descriptions, and content quality.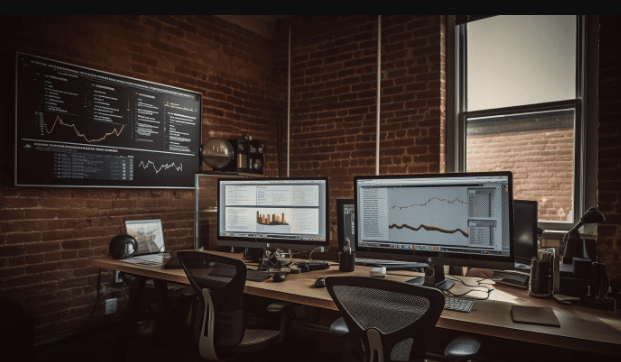 On the other hand, off-page SEO ensures that your website is advertised across other websites by sharing your content. It is all about creating quality backlinks, social media promotion, and guest posting.
All these strategies are measured by SEO Analytics and are identified in the SEO Reporting. This lets the website owner adjust their practices to optimize their content fully.
SEO tools can help in maximizing the potential of a website. There are tools that you can use for free, and there are also paid ones. All of these provide specialized services that can help you with SEO practices. Here are the top choices of SEO tools and where you can use them.
Semrush (Keyword Research): Like Ahrefs, Semrush also provides the relevant keywords for your content. However, it gives data about the audience's location, the rate of organic search traffic versus the previous month, and the website's authority score.
Google Business Profile: This SEO tool from Google can help in local SEO practices. Once you optimize your business profile, Google can rank it higher than your competitors.
Delving Into Keyword Analysis and Backlinks
Not all keywords can help your content rank. Sometimes, these keywords are irrelevant to your content, so you cannot see any improvements in your SEO analysis. It also allows you to create better content strategies than your competitors. It also allows you to use keywords with high search volume. Meaning these keywords are what most people use to search for specific topics.
These keywords may also be used as anchor text for backlinking. This off-page SEO strategy makes a website more trustworthy and credible since another website uses your content. If your content is published from many different websites, your website is most likely to rank higher in SERPs.
Understanding Crawlability and Indexability
Crawlability refers to the online bots that go to your content when an individual searches for a specific topic. These website crawlers or spiders review the relevance of your content and keep them in a database of several web pages. Because of this, your website will be most likely to appear in search results.
SEO practices that can make your content crawlable by using proper formats of header tags. Additionally, creating a sitemap of all the content published on your website makes search engines store crawl to your website more efficiently.
Real-Life Example
One of the best real-life examples of the successful use of SEO Analytics and Reporting is Airbnb's digital marketing. As an online marketplace for accommodation and experiences, Airbnb utilized area-specific keywords for more refined search engine results. The platform also created a mobile-friendly website targeting different geographic markets.
Because their website and content are optimized, Airbnb's popularity grew globally and significantly increased their organic traffic.
Like Airbnb, Amazon also maximized the use of keywords with high search volume on their product descriptions and product listings. Because of this, products from Amazon are always visible in search engine results. The e-commerce company tracks its keyword performance regularly using SEO Analytics to improve its SEO practices and increase its organic traffic continuously.
Conclusion
SEO Analytics and Reporting are both valuable tools for the success of a website. With these, website owners can track and monitor their website and content's performance. These tools determine which website elements need improvement to increase online visibility. By utilizing the results from SEO Analysis and continuing their SEO practices, businesses can stay ahead of the competition in the digital landscape.
Works Even For Beginners!
Are you a small business owner with a limited budget trying to get over that ONE rental a weekend?
Book a Call and You and I will tailor a package that fits your budget!